Disney's The Little Mermaid, December 2016
Directed and Choreographed by Carole Lamont
Conducted by Sal Jiminez
In my second outing with Carole and Sal (after the previous year's Meet Me in St. Louis), we tackled this new Disney classic. The show is a little awkward in spots, but a very talented cast carried us through.
For this show, I was nominally vocal director, as with Meet Me in St. Louis. But due to the unavailability of our pianist, I often filled in as rehearsal accompanist as well. This gave me some chance to work out tempos in the moment so I could communicate with Sal.
Our Ariel and Eric were fabulous singers, but the highlights of the cast for me were the six Mersisters. They sing in three and four part harmony throughout the show, including classical and girl-group pop styles. These talented ladies could all have been Ariel in another version of the show, but they put their egos aside and became a close-knit ensemble.
For the performances, I played Keyboard 2 in the orchestra. I returned to MainStage to help me sort it out. I played a huge variety of instrument sounds, most notably the iconic steel drums in Under the Sea, and the accordion in Les Poissons. I had to make separate files for Act 1 and Act 2 because there were so many cues!
The grand finale
Mersisters on the left, Ariel and Triton center, Eric and Grimsby right.
My view
I played Keyboard two. You can see my score and MainState setup here. As with all of Carole's productions, the orchestra was on stage.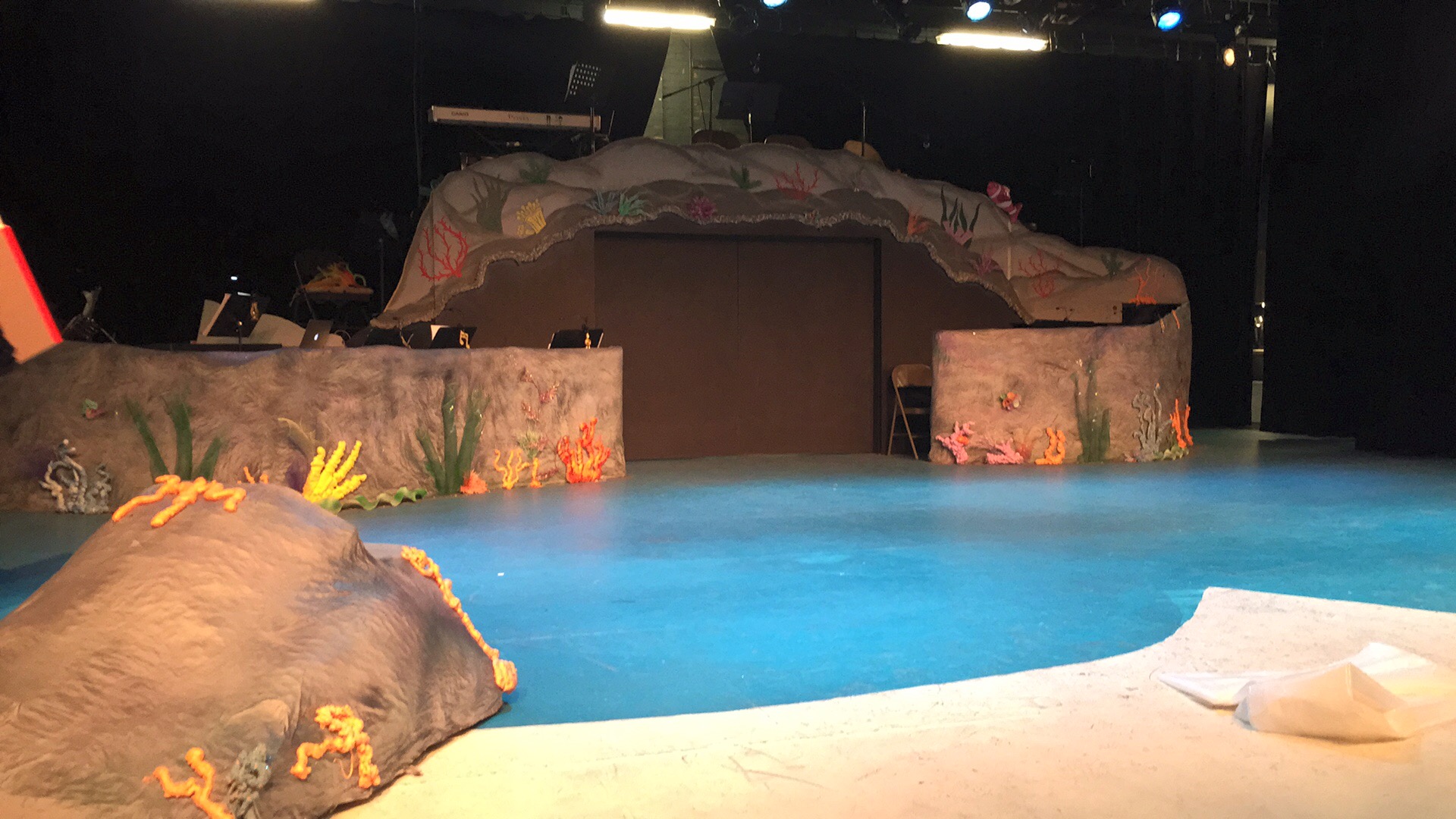 The final set
This picture was taken the week of final dress rehearsal.